If you're not receiving email sent to your Hotmail account chances are you are receiving email it's just being sent to your junk folder.
Check your Hotmail junk folder
To check your Hotmail junk folder, just click on the 'Junk' folder link listed under 'Inbox'.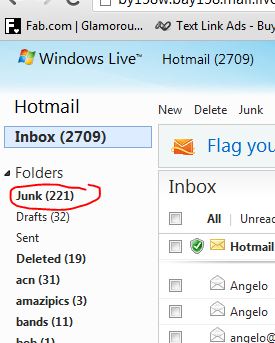 Change your Hotmail Junk filter settings
Click on 'Options' then 'More options...'.

Under 'Preventing junk email', click on 'Filters and reporting'.
Adjust your settings and click the 'Save' button.