How do you find your URL? It's simple, just look at the top of your browser program. The URL is located at the top of all browsers in the 'URL field'.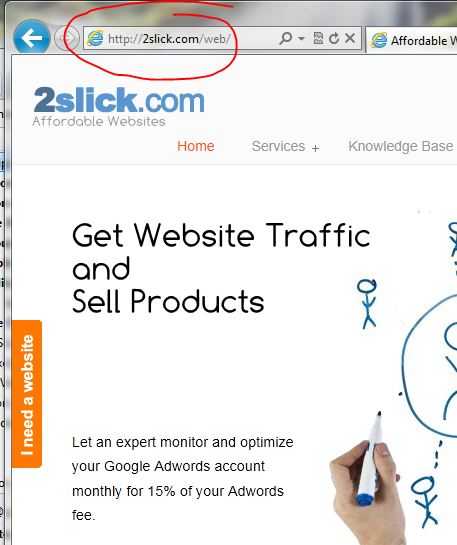 Above is the URL field of the Internet Explorer9 browser. Notice the URL http://2slick.com/web/ located inside the URL field.
The term URL stands for Uniform Resource Locator. Every website or file on the internet has a URL. URLs are also referred to as 'web address' or 'website link' or just 'link'.
If you've forgotten your website's URL, contact your web designer or hosting service provider. If you're contacting your hosting service  provider, have the last four digits of your credit card ready for identity verification.
If you've looking to find a domain for your website click here.