What should I blog about on Tubmlr? I've decided to put together some really good Tumblr ideas for you to focus your blog on. A focused blog will get you more returning visitors and better Google ranking, so stay focused on a certain subject and try not to stray. For most serious blogs that sell products, I would recommend WordPress instead of Tumblr, but Tubmlr is better for a certain niche style of blogging. Tumblr also seems to cater to a particular crowed of young, slightly frivolous, artsy type of social bloggers. I will try to stay true to the nature of the Tumblr community as I think of blog ideas. First let's get a fundamental understanding of what blogging's about.
What your readers want out of a blog
People spend their precious time reading blogs because they're either entertained, or because they looking for solutions to a problem.
What a blogger wants out of a blog
People blog because they like to share their live's with other people. They like to read visitor comments and make new friends with similar interest. Bloggers blog to make money off advertisement clicks. Bloggers like to write about something they're interested in. Sharing information is productive and feels gratifying. Below is a list of specific ideas to help you get on the right track with your blog.
Tumblr blog ideas
Are you young and beautiful, sexy or cute? If so, you've been given a valuable resource only you have access to. Take advantage of it. Set up a Tumblr blog account first then create an Instagram account. Use your smart phone to take pictures of yourself posing or in daily activities. Instagram is a very easy way to make stunning photos. Add a little sexy and pretty to the photos and you've got traffic made easy. The world needs beauty, and they will visit your blog. Instagram has a feature that allows you to seamlessly post your pics from your smartphone to your Tumblr blog with just a press of a button. It's easier than posting to Facebook using your Smartphone.


Do you have a knack for taking good photos? Using Istagram and Tumblr, like the example above you can share your great photos daily on a blog to generate website traffic.


Do you have an unusual lifestyle? Perhaps you're a model or have wealthy parents or live in the 'boonies'. Blog about your rare life daily. People watch shows about unique lifestyles. They will read blogs about it also.

If you blog for more than two years daily, you will see about 100-500 visitors a day coming to your blog. This translates to about 1000 pageviews a day and $1-4/day in AdSense revenue.
When you notice your blog getting more than 20 comments, a day, pay a developer the small fee to set it up with AdSense ads and start raking in about $1-4/day. In 2 years, it will become ~$4/day If what you blog about is exceptionally popular you can much much more.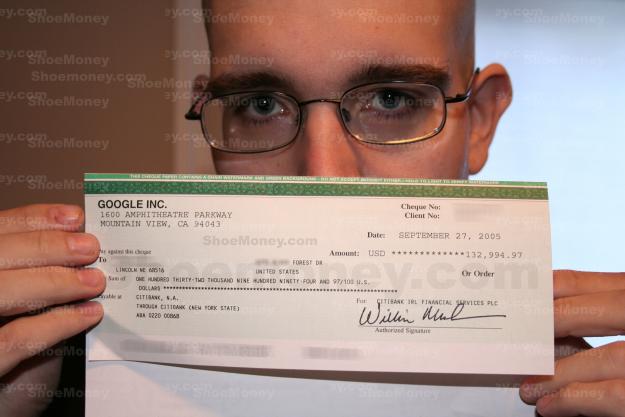 ShoeMoney Internet Marketing Blog