If you can't log into Twitter.com because you're getting this message "403 Forbidden: The server understood the request, but is refusing to fulfill it."  Don't refresh the page, you will only get this popup next.
'Confirm Form Resubmission
The page that you're looking got used information that you entered. Returning to that page might cause any action you took to be repeated. Do you want to continue?'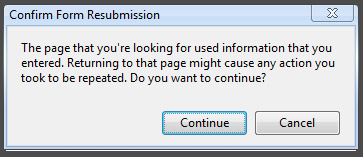 Simply retype 'Twitter.com' into the URL field and press the 'Enter' key.