I added a bunch of new gadgets to my new Blogger site and noticed they weren't showing up, or working. I found out that the problem wasn't the gadgets, but the template being used.
Many of the gadgets, like the HTML/JavaScript, Text, Popular post etc. will not work, or they are not showing up on any of the 'Dynamic Views' templates.
The solution is simple, just change the template. As far as I know all the other Blogger template styles Simple, Picture Window, Awesome Inc., Watermark, Ethereal, Travel work with all the gadgets.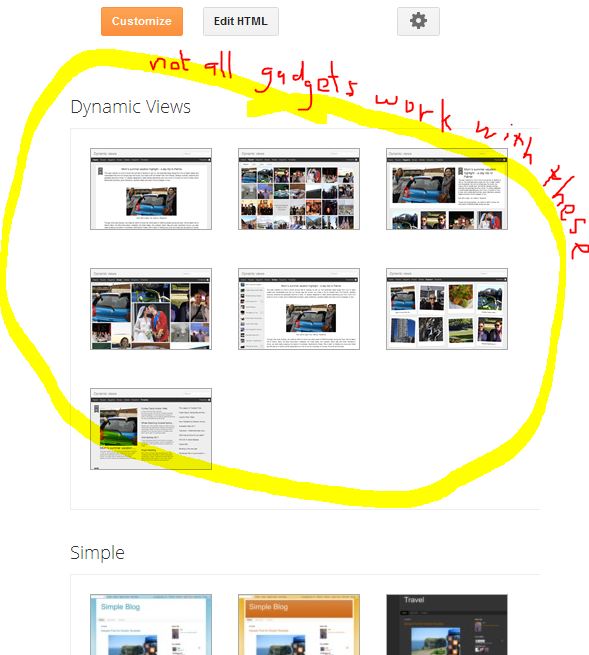 How to change a template in Blogger
Log into your Blogger account at: http://www.blogger.com
Click on the blog you want to edit.
Click the "Template' option.

Now select any template that's not in the 'Dynamic Views' section. Choose a template from the 'Simple' section perhaps.
Click the 'Apply to Blog' button.
Now view your website and your gadgets should be showing up or working.