How to verify Gmail account? I can't verify my Gmail account! I've read several complaints from people who can't seem to verify their Gmail accounts. When you create a Gmail account, Google has you enter an alternative email address. Before you can completely register your new Gmail email address you will need to log into the alternative email address account that you specified and click on the verification link inside the verification email Google sent you.
Google Verification Email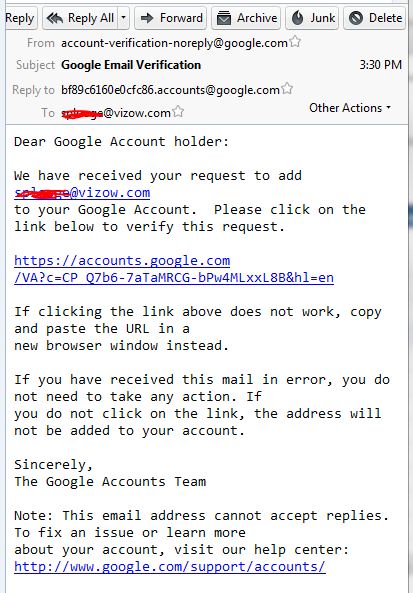 If you made an error when entering in your verification email address, then you won't receive the verification email, and you won't be able to complete the verification process or completely use your new Gmail account. Follow the instructions below to solve this problem. This tutorial applies to desktop, Android and iPhones.
Solution
If your account isn't verified, you will see an account verification warning message with a link allowing you to send a new verification email. Click the link and specify a new alternative email address.
Log into your alternative email address and click the verification email link.
Google Support Answer - I didn't receive my verification email