"4.jpg" has failed to upload due to an error
The uploaded file could not be moved to /wp-content/uploads/2012/06.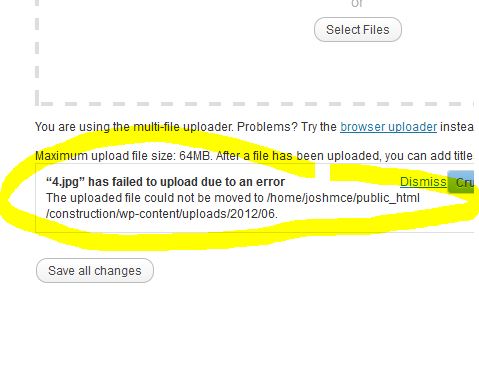 If you received this error while trying to upload an image to your WordPress Media Library, then chances are, you've run out of disk space on your hosting account. I only say this, because this error is so rare, the likely cause is hosting account disc space because images can take up considerable disc space after a while.
The uploaded file could not be moved to - Solution
Contact your web hosting provider immediately and have them increase your accounts storage capacity. While your hosting account is capped out on storage, you may not be able to receive additional emails, WordPress comments or anything that requires adding data to your hosting account.