Below is a Tumblr theme for AdSense. I think it's the best AdSense template for tumblr because it requires a click to see each post increasing ad impressions and the ads are always in plain view and large. The design could use some customization, but I'll leave that up to you. Now you can have fun using Tumblr and profit from it at the same time. Keep in mind that the best way to get approved by Google to use AdSense is to have a domain name, a hosting account and some quality content already posted. If you currently host with 2slick.com (level 1 hosting) leave me a note, and I will configure your Tumblr with your domain name and setup the Tumblr theme for AdSense for you.
The theme I used is actually a free theme From Tumblr modified to display AdSense Ads. Below is a working example of the best AdSense template for tumblr.
Tumblr theme for AdSense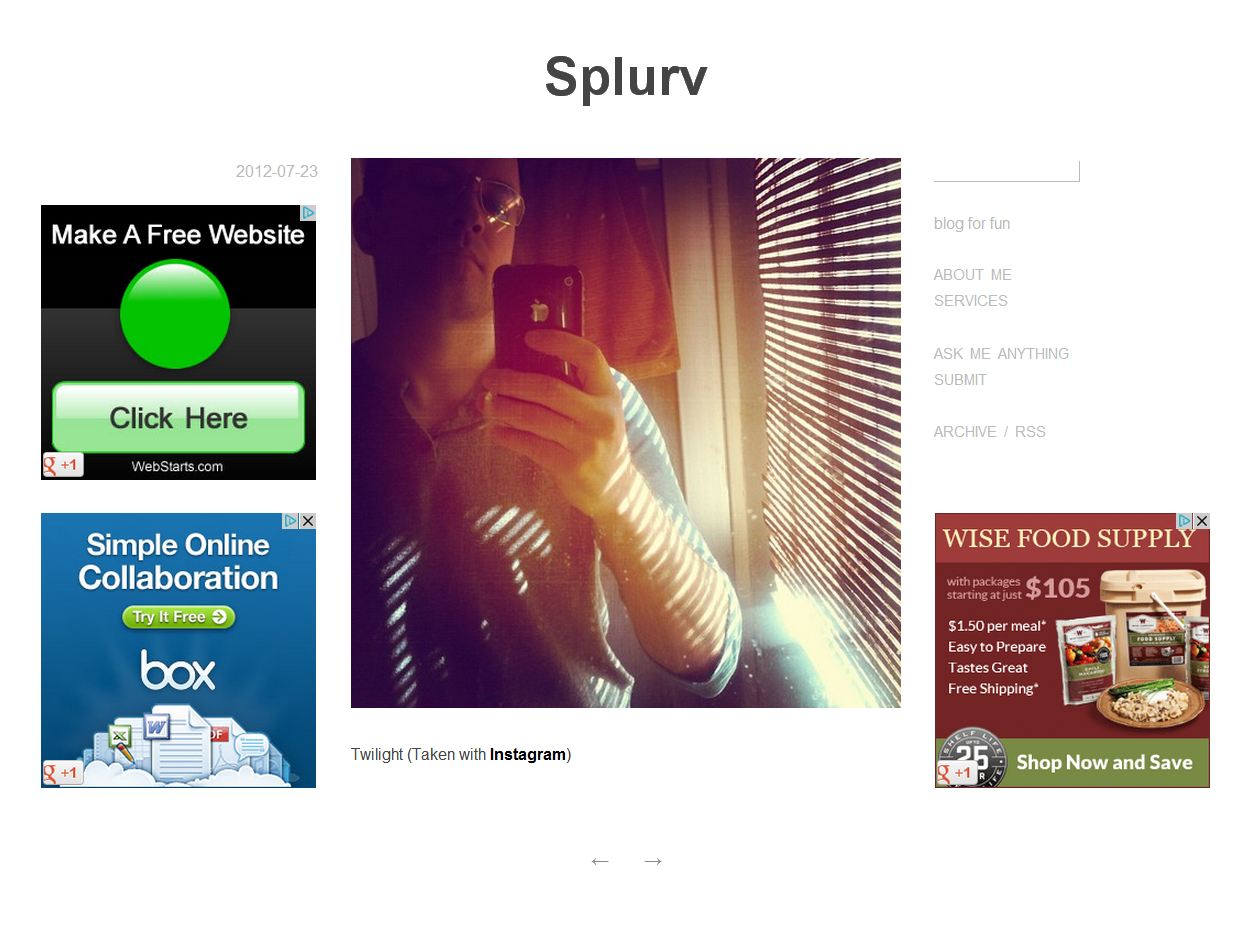 Theme Code
View and install this theme code into your Tumblr blog:
Note: After installing this theme you will need to set your Tumblr blog to display one post per page.
Here's a tutorial on how to create an AdSense ad. Create 1 AdSense ad 250x250 pixels to use for your Tumblr theme for AdSense.
Adding the AdSense ad code snippets to your Tumblr Theme source code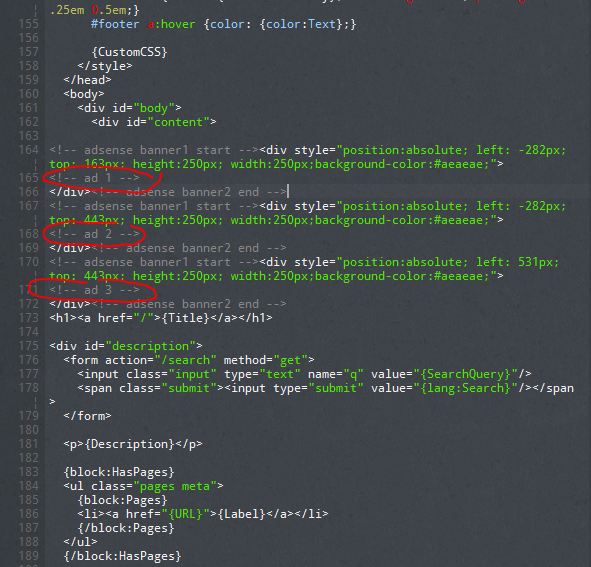 Replace
| | | | | |
| --- | --- | --- | --- | --- |
| Javascript | | | copy code | | ? | |
| | | | | |
| --- | --- | --- | --- | --- |
| Javascript | | | copy code | | ? | |
| | | | | |
| --- | --- | --- | --- | --- |
| Javascript | | | copy code | | ? | |
with your AdSense ad code snippet and save your changes. At first the ads will appear as gray boxes, but they will change to advertisements after about 15 minutes.