If you've recently upgraded Skype, you may notice that you can't go online. The 'Online' status is grayed out and cannot be selected.
Skype Can't Go Online - Fix
To bypass the Skype online bug you can click on the other available statuses.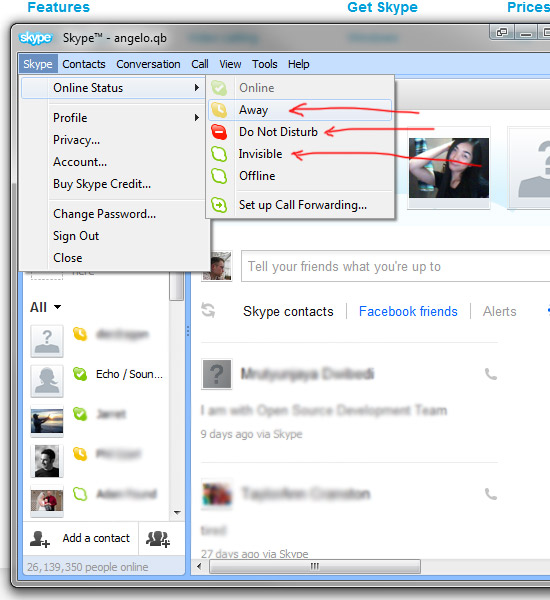 Keep selecting the other selectable statuses and notice the 'online' status will eventually become available.
When I click the 'Away' on skype, the 'Online' status becomes available.
I use Skype for my online business, and I know many others do to, so I thought I'd blog this tip.
I hope this solution works for you.